West Hills Animal Hospital's Client Information Resource Center
Welcome to our client information resource center. West Hills Animal Hospital strives to provide outstanding customer service for our clients.
Online Pharmacy
Visit VetSource®, our online pet pharmacy, to order your pet's medication and prescription diet products. All orders are conveniently shipped directly to your home.
---
West Hills Animal Hospital Forms
For expedited check-in for your pet's veterinary appointment, you may complete the new client form prior to your arrival.
---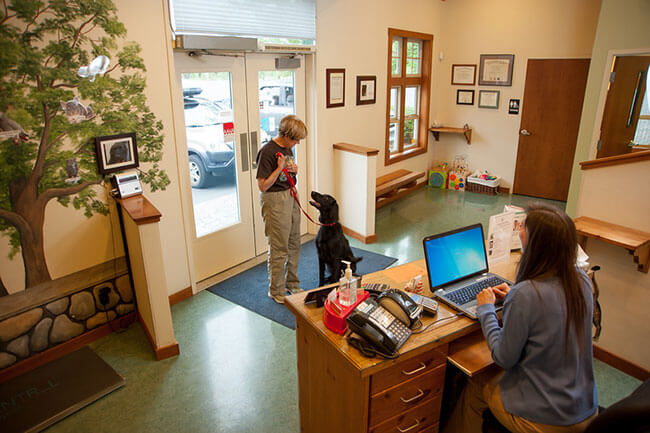 Payment Options
All payments are due at the time services are rendered. For your convenience, we accept many forms of payment including:
Visa®
MasterCard®
Discover®
American Express®
Cash
Personal Checks
CareCredit® (veterinary care financing)
---
Pet Insurance
Pet insurance is available to assist pet owners with the costs of veterinary care. There are many companies that provide a variety of coverage options to fit your pet's needs and your budget. Please inform us of your pet insurance carrier, and we will gladly assist you with the necessary documentation to complete your claim.
We genuinely love our patients and are truly fortunate to be part of a profession that promotes animal advocacy and well-being. Please contact us if you have any questions regarding our veterinary services, and we look forward to partnering with you on your pet's health care.