West Hills Animal Hospital offers a variety of diagnostic testing options for dogs, cats, birds, and exotic pets. Proper diagnosis of your pet's medical condition results in targeted treatment options providing the best possible outcome for your pet.
Our animal hospital offers state of the art diagnostic testing such as:
Pet Electrocardiogram (ECG)
Blood Pressure Monitoring
Ultrasonography
Digital Radiology
In-House Veterinary Laboratory
Outside Laboratory
Pet Electrocardiogram (ECG)
Pet Electrocardiograms (ECG) are frequently used to evaluate the electrical conduction through the heart. It is used as a screening test in at-risk breeds and senior patients. It also helps to evaluate abnormalities found during the physical exam such as abnormal rhythms and rates. Results are electronically transmitted to and interpreted by a board-certified cardiologist to allow for in-house consultation.
Blood Pressure Monitoring
Blood pressure measurements provide important information to assist in the diagnosis and treatment of many conditions that affect the heart, kidneys, central nervous system, and endocrine system. We offer this service in our hospital, and we also have a rental unit available for clients to obtain their pet's blood pressure at home after a training session with one of our team members. Hypertension is the leading cause of sudden blindness in cats.
Pet Ultrasounds
Ultrasonography is a noninvasive diagnostic technique that directs sound waves through a region of the body and measures the rate at which they return. This information is transformed into a two dimensional picture. Internal organs such as the liver, spleen, bladder, kidneys, intestines, and heart can be evaluated. We also utilize the technology for ultrasound guided fine needle aspirates or biopsies. The ultrasound images are digitally transmitted to and interpreted by board-certified radiologists.
Veterinary Digital Radiology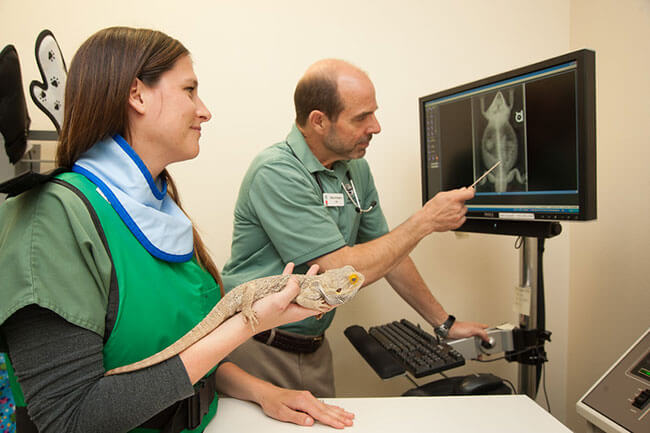 Radiographs—or x-rays—are performed onsite with the latest digital equipment by experienced certified veterinary technicians and assistants. Contrast imaging is available if needed. Using a secure site, the radiographs are electronically transmitted to board-certified radiologists who provide rapid interpretation, diagnosis, and treatment options.
Digital dental radiographs are used to provide detailed images of the oral cavity. They are an essential part of our dentistry care, allowing for a rapid view of the patient's mouth while minimizing anesthesia time. Many dental abnormalities are not visible during an oral exam and can only be detected by radiographs. Dental x-rays are recommended annually as part of a complete oral exam under anesthesia.
---
In-House Veterinary Diagnostics Laboratory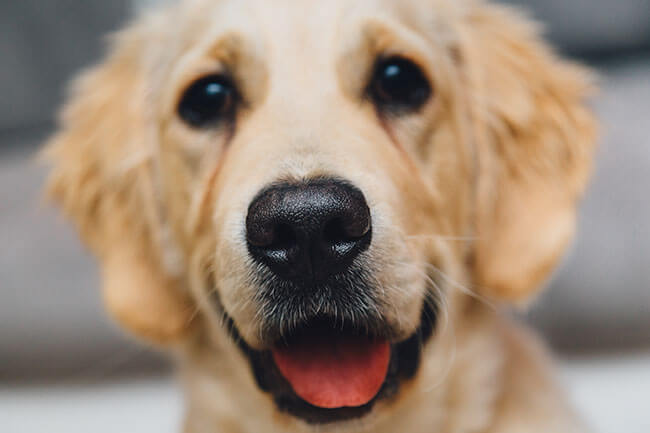 Our in-house laboratory is fully equipped to provide rapid, accurate, and comprehensive results. Some features of our in-house analyzers include:
Complete blood count (CBC)
Feline leukemia virus testing
Feline Immunodeficiency Virus (FIV) testing
Parvo virus testing
Medication level monitoring
Pancreatitis screening
Parasite testing
Urinalysis
Electrolytes-Acid/base and hormonal issues
Blood chemistry-Internal organ function testing