Canine Reproductive Medicine and Surgery
At West Hills Animal Hospital, we are committed to providing compassionate, high quality and progressive care. We are continually seeking ways to grow to meet individual needs and nurture the bond between you and your companion.
Breeding Consultation and Management
Are you considering breeding your dog? Genetic screening for heritable undesirable traits can begin at an early age. Our breeding management services include estrous cycle timing using serial vaginal cytology and serum progesterone testing, semen collection and evaluation, vaginal and intrauterine artificial insemination, ultrasonography for pregnancy diagnosis, whelping date prediction, and fetal monitoring, semen shipment and cryopreservation, scheduled C-section surgery, and neonatal/pediatric care.
---
Gonad Sparing Sterilization Surgeries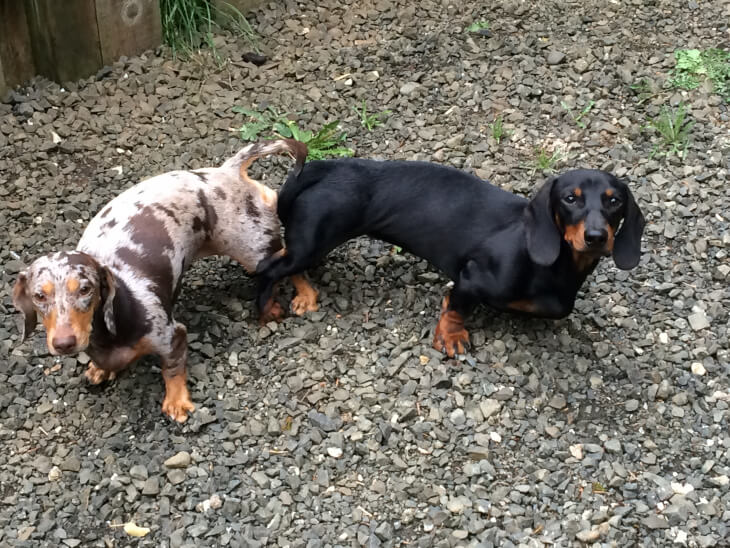 Many dog owners opt to spay or neuter their pets, and spaying and neutering are important for reducing pet overpopulation. Gonad sparing surgeries (ovary-sparing hysterectomy, vasectomy) also allow for sterilization without increasing some of the health risks associated with routine spaying and neutering. Gonad sparing surgeries are an approved method for permanent sterilization by the American Veterinary Medical Association.
Ovary-Sparing Hysterectomy: the entire uterus and part of the cervix is removed from a female dog. This makes her unable to reproduce, but her ovaries remain and will still produce gonadal hormones. 
Vasectomy: only the vas deferens are removed. The vas deferens are the ducts from where sperm pass through when leaving the testes. This procedure makes the dog unable to reproduce, but his testes remain and will still produce gonadal hormones.
For more information about the benefits of gonad sparing sterilization surgeries, please visit the Parsemus Foundation website and download our Sterilization Handout.