Veterinary Internal Medicine
West Hills Animal Hospital offers comprehensive veterinary internal medicine services for dogs, cats, birds, and exotic pets. Our team of veterinarians and certified veterinary technicians are prepared to meet all of your pet's needs from sudden illness to chronic disease. Our animal hospital has thorough diagnostic capabilities and we partner with board-certified specialists to provide full-spectrum care at our convenient location.
Pet Endocrinology Disorders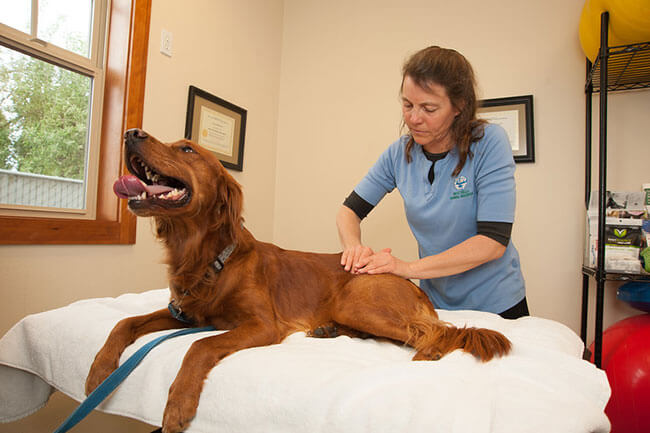 Endocrinology involves the diagnosis and treatment of conditions involving hormones. Many pet endocrinology disorders can be diagnosed and managed successfully. It is important to identify the underlying cause of your pet's condition, and we will conduct a thorough exam, including diagnostic testing. Our onsite laboratory enables us to conduct a variety of tests and quickly and accurately diagnose your pet. Early detection of your pet's health condition leads to the greatest number of treatment options to achieve the best outcome.
Common endocrine disorders include:
Addison's disease
Cushing's disease
Diabetes
Hypothyroidism
Hyperthyroidism
Veterinary Chronic Disease Management
Our skilled and caring veterinary team provides progressive treatments for the management of your pet's chronic disease. We partner with you to ensure optimal health, and maintain the quality of life for your pet.
We have experience in the treatment of many chronic diseases such as:
Kidney failure
Hepatitis
Allergy care
Inflammatory bowel disease
Other immune medicated conditions
---
Pet Pain Management and Chronic Pain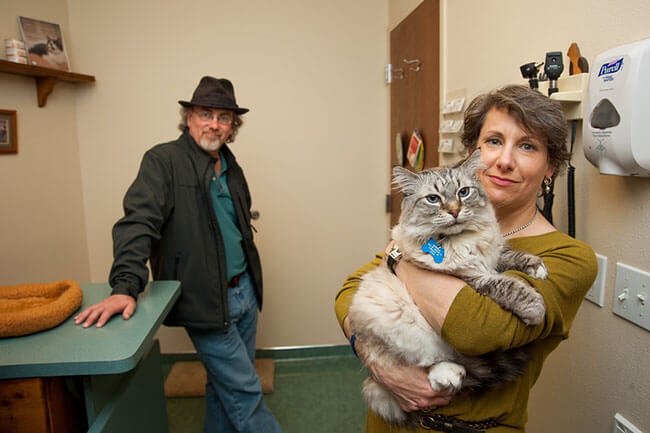 Your pet's health and comfort are important to us. From the initial examination to postoperative nursing care, our techniques are designed to reduce patient stress and pain. We are accredited by the American Animal Hospital Association, and we follow the gold standard in pain management including gentle handling practices, extra-small needles, and the routine administration of pain medication.
Chronic pain can be caused by long-standing injuries or chronic disease. Our goal is for your pet to be as comfortable and pain free as possible, and we will design a customized plan to target the source of your pet's discomfort. In addition to medications, we also provide alternative treatment options such as:
Nutritional supplements to target joint and unique structures
Cold laser treatments
Weight Management Counseling
Targeted exercises
Non-steroidal anti-inflammatory medications
---
Veterinary Intensive Care & Hospitalization
We strive to provide the highest quality veterinary care possible for our patients. We appreciate the stress and anxiety associated with pet illness, and our veterinary intensive care unit (ICU), is designed around your pet's needs. Our ICU provides a separate, quiet, and comfortable area for your pet to heal and recover. Your pet is within clear view of our compassionate veterinarians and certified veterinary technicians in our treatment area. All efforts are made to make your companion as comfortable as possible during the recovery process.
Our ICU is equipped with secure kennels, heating pads, IV fluid pumps, incubators, and comfortable bedding.